Blog |
So - the money is in the list...
Learn How To Build a Mailing List Today - and Quickly Generate a Loyal Following of Subscribers Who Make You Money On Tap...
... Even If You've Never Done It Before
From: Juri Hass
Dear Fellow Internet Marketer
Pretty soon into your internet marketing career you come across the saying "the money is in the list."
It refers to the fact that perhaps THE single most important thing you can be doing whilst you build your online business is building an email mailing list of subscribers.
When you start to think about it it's easy to see why having a mailing list is so important…
Having a list means you can sell to people over and over again.
A list gives you money on tap.
With a decent sized list of targeted subscribers you can literally send out an email and be making instant sales - almost whenever you feel like it.
This only applies if you treat your list well though (and you definitely should!)
A list is how people make money in their sleep.
So you NEED to start building a mailing list - but how the hell do you actually do it?!
As a newbie internet marketer (and every successful internet marketer was once a newbie) you start to realize pretty damn quickly that you should be building a list - yet actually doing it (and knowing how to do it) is something else entirely.
Autoresponders... squeeze pages... opt-in bait... autoresponder email sequences... one time offers... download pages...
All these things are essential elements to list building - but if you don't know what they are or what they do we might as well be talking about aliens from outer space.
Listen - making a mailing is not that hard...
What you need is someone to show you the nuts and bolts of actually doing it!
You need someone to take you by the hand and show you how to go from a blank page through to generating your very first subscribers...
All this and more is inside 'List Building Basics... For Newbie Internet Marketers'
Learn how to build a mailing list in record time. No stone is left unturned as I take you from having zero subscribers to building your first ever mailing list that's ready to start generating you money.

Why you must make a list if you're serious about your online business. It's time to get excited!

List building terminology unmasked. Don't know your squeeze pages from your autoresponders? I'll take you through everything in a language you can understand.

Creating your freebie bait - and why this is key to your list making success.

How to monetize your list building activities. You're making a list and you can make money whilst you do it too.

How to generate traffic and turn them into your subscribers. You can have the best list-making system in the world, but without traffic you won't get any results. Sit back as I take you through a crash course in traffic generation methods.
... BUT WAIT, that's NOT ALL ...
this Bundle also includes :
"8 Part List Building Video Course"
... including following Email Marketing Video Tutorials ...
Why writing Rensponsive Email Determines Your List Success

Brainstorming

Different types of promo emails You can write

Mistakes to avoid when writing promo emails

Importance of a Good Email Subject line

How to format Your Emails for Better reading

Importance of a Good Email Body

How to get Your readers to take action
"The List Building Bible" 60 page eBook

A 17 page Guide "Build Relationship With Your List"
A 28 page Guide "Email Essentials"
... and more, more, more ...
I want to get started right now and grab instant access to this remarkable package for the incredible price of only $97 $67 only $47!!!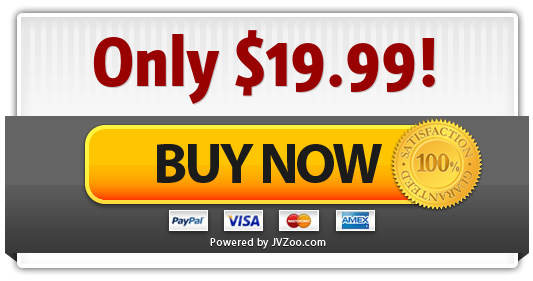 I understand that this offer may not be available tomorrow and that it may be pulled at any time.

If you don't yet have a list then I'm pleading with you - PLEASE start building one! You'll be amazed at the impact a mailing list can have on your online business (and your bank balance).
It's really not hard to get started - and inside my report I show you exactly how to do it, step-by-step.

Best Wishes
Juri Hass
P.S. The money really IS in the list.